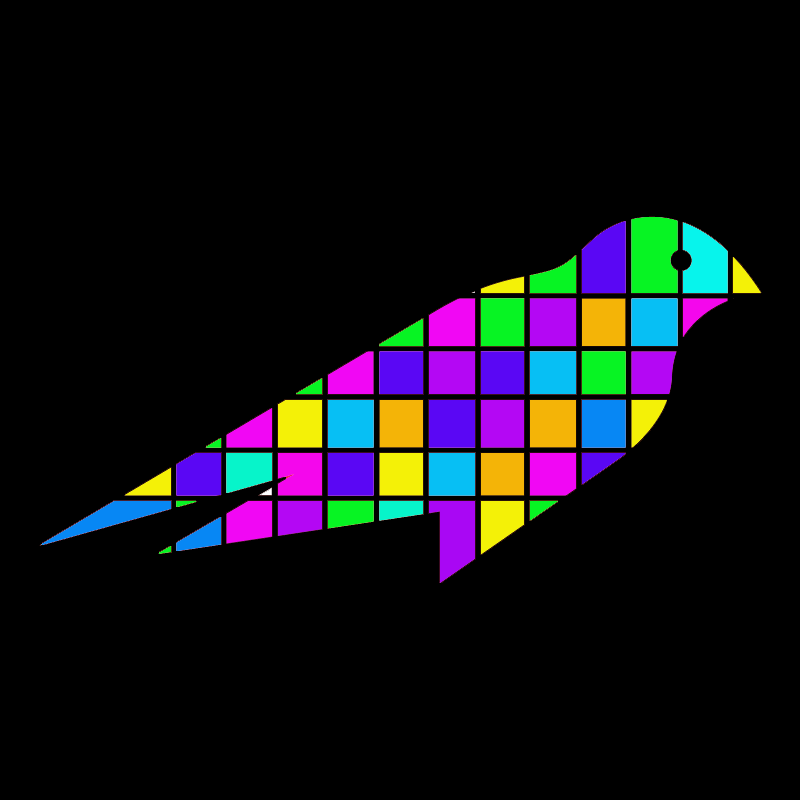 Splunk Chargeback & Showback
Are you providing Splunk services to your organization? Whether you need to charge back or effectively report on use, dvvy can help.
Request Quote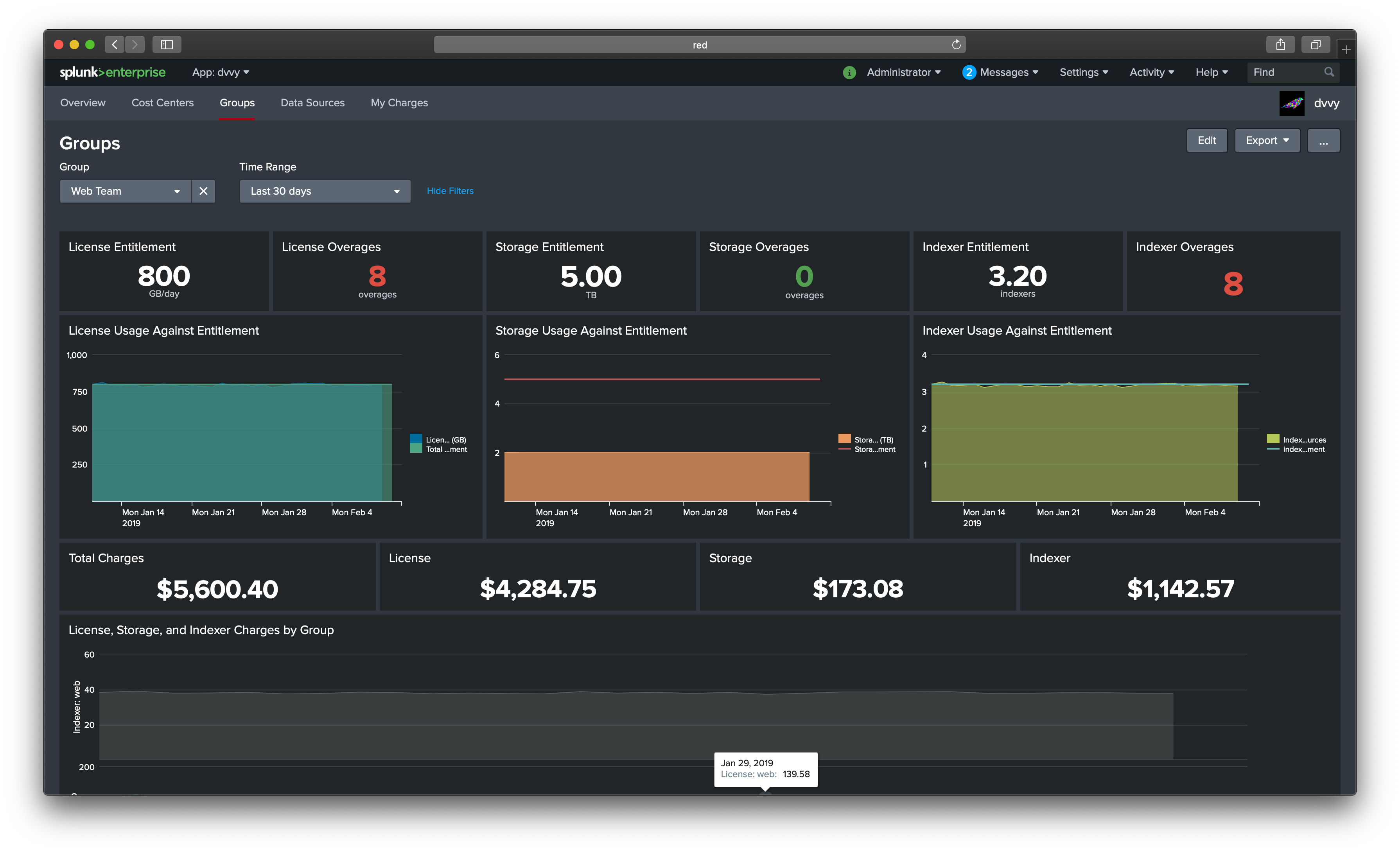 Groups
Every data source in dvvy is associated with a group. Groups mirror your organization structure and can have independent license, storage, and indexer pricing.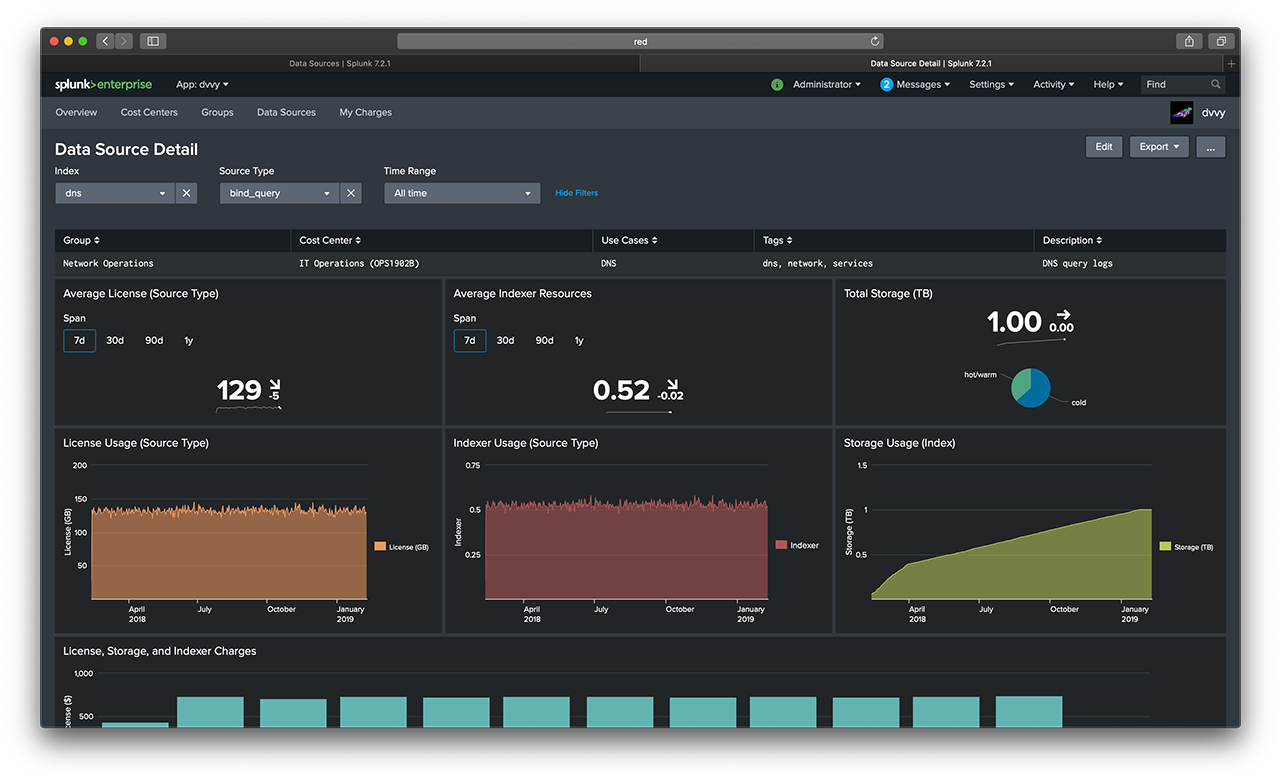 Data Sources
All chargeback calculations are based on metrics associated with your indexes and source types. You can report across all data or drill down to a specific source type to determine the chargeback impact.
Splunk Native
100% Splunk without a reliance on external software.
No External DB
Data resides in summary indexes and the KV store.
Options Driven
App configuration tailors user experience and app behavior.
No License Impact
App operation doesn't result in license usage.
Organizational Context
Define groups for more meaningful reporting.
Granular Cost Structure
Set license, storage, and indexer costs by group.
Daily & Monthly Roll-Up
Charges are calculated daily and rolled-up monthly by license, storage, and indexing.
Comprehensive Reporting
Dashboards show usage and charges by group, cost center, and data source.
Resource Entitlements
Report against resource entitlements by group (e.g., the SOC is entitled to 750 GB/day).